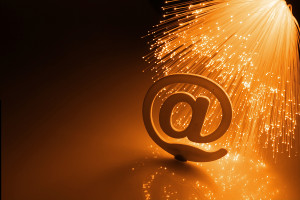 Email Marketing is the online equivalent to direct mail. With email marketing, businesses and bloggers can connect with subscribers and clients on a more personal level. Moving the conversation to the inbox creates an atmosphere where the marketer can better engage with the consumer. Email marketing enables the marketer to take the communication from conversation to conversion (Clark, n.d.). Typical email marketing strategies include: relationship building, promotional offers, and sales dialoge. If executed properly, email marketing can improve sales revenue exponentially.
Email Marketing Platforms
There are many email marketing platforms online today. Some platforms are free, while others cost thousands of dollars per month. If you're interested in adding email marketing to your strategic marketing plan, then check out the list below of popular email marketing platforms: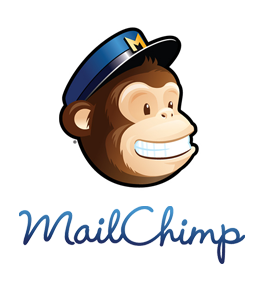 I have used both AWeber and MailChimp, and can vouch for MailChimp as being the best bang for the buck because of its "zero cost". MailChimp is free as long as your subscriber base is under 2,000 people and you send less than 12,000 emails per month. If your subscriber base grows above 2,000, MailChimp will cost you about $25 per month.
Email Marketing Design & Development
Email designs should align with concurrent integrated branding. By maintaining consistent branding throughout email efforts, a company will increase brand awareness and create a consistent image in the eyes of the consumer at all touch points; including in emails. Writing clear and concise is another way of improving engagement. Along with a clean layout, copy that gets to the point and delvers on a promise is most effective (Spencer, 2015).
When writing the copy for the email, persuasive writing techniques should be used. If you're unsure of the science of pursuasion, watch this video:
Designing and developing the email is only half the battle. Next, you need the client to open that email. The goal of any email marketing strategy is to build anticipation. If your readers/customers anticipate your next email, they are more likely to open it when it arrives. Open rates can be improved by piquing curiosity or promising something good. Good email marketers always deliver the goods, and have been known to have readers and customers anxiously waiting for the next email; another word for this is Trust. One important thing to note… Do not try to sell on the first email. Build the relationship until the opportunity presents itself to move into the selling proposition (Duistermaat, n.d.).
Another way to improve open rates is by crafting a killer subject line. Think of the email subject line as the headline in an ad. The most effective ads have a killer headline, and the most effective emails have a killer subject line. Checking the subject line using spam checking software will help your emails avoid the spam box. It's also a good idea to use the four U's: (1) useful, (2) ultra-specific, (3) unique, and (4) urgent as fundamentals for crafting killer subject lines (Clark, n.d.). Follow these steps and your open rates should be successful.
Email Marketing Analytics
Typical email marketing metrics include:
Open rate
Click-thru rate
Conversion rate
Subscriber list growth rate
Email sharing/forwarding rate
Use these metrics to measure your campaigns effectiveness. Essentially, these metrics should help you identify whether you have/are achieving your email marketing goals and objectives. If you find you're not hitting your targets, I suggest running some A/B testing.
Advanced Email Analytics
Conversion rate is listed in the metrics above, but the question is, how can you track conversions once a user arrives on your site?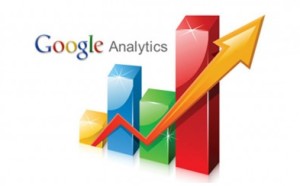 Simple, create a "thank you" page that users are sent to after completing some action on your website. Then, install Google Analytics goal tracking code on the thank you page, and sit back and wait for actions to take place.
I know, I know… but how do you actually install the tracking code right?
How to Implement Goal Tracking
Step 1. Create a thank you page and have users sent to this page when they click the submit button on any form.
Step 2. Log into Google Analytics and select Admin > Goals.
Step 3. Complete goal setup and goal description.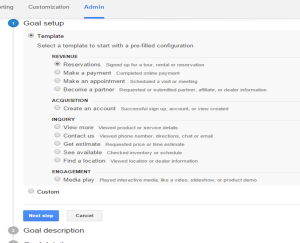 Step 4. Fill in goal details such as destination URL, value and funnel.
Step 5. Verify goal
Step 6. Go back to Admin panel and select JS tracking info > Tracking code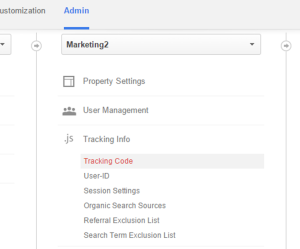 Step 7. Copy and paste this javascript code onto the thank you page HTML.

Voila… you have installed the conversion tracking code on your site, and you have a new goal set up for your email campaign inside Google Analytics.
Summary
In summary, email marketing allows you to take the conversation to the inbox, and from there, turn conversation into conversion. Executing email marketing campaigns are easy using one of the many online platforms listed above. The power of persuasion incorporated with clean designs will lead to greater engagement. Finally, tracking email campaign performance is a must if you want to improve conversion. A good way to track conversions is to install javascript tracking code on your site which will enable you to track conversion actions in Google Analytics.
Email marketing is a natural progression from an SEO or PPC campaign. Take advantage of initial touch points with clients and readers, and get them to subscribe to your mailing list. Once your list grows, create a killer email campaign to increase engagement with your audience.
References
Clark, B. (n.d.). Email Marketing: How to Push Send and Grow Your Business.
Retrieved March 22, 2015, from Copyblogger website: http://www.copyblogger.com/email-marketing/
Clark, B. (n.d.). The Three Key Elements of Irresistible Email Subject Lines.
Retrieved March 22, 2015, from Copyblogger website: http://www.copyblogger.com/email-subject-lines/
Duistermaat, H. (n.d.). 37 Tips for Writing Emails that Get Opened, Read, and
Clicked. Retrieved March 22, 2015, from Copyblogger website: http://www.copyblogger.com/37-email-marketing-tips/
Spencer, R. (2015, March 21). Successful email Marketing, Part 5: Engagement.
Retrieved March 22, 2015, from LinkedIn website: https://www.linkedin.com/
pulse/successful-email-marketing-part-5-engagement-robert-spencer