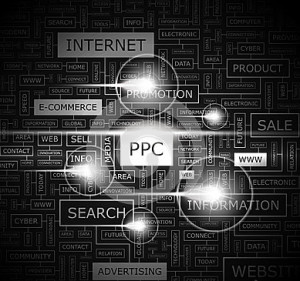 Pay Per Click Advertising otherwise known as PPC, search engine marketing (SEM) or paid search advertising is the strategy of creating text ads in search engines, or using display ads on websites within the Google and Bing ad networks. If used effectively, pay per click advertising can provide extraordinary ROI possibilities for business owners big and small. In this post, we will discuss the basics of pay-per-click advertising, and share some tips to help improve any PPC campaign.
How Does Pay Per Click Advertising Work?
Google and Bing dedicate space at the top and the sides of search engine results pages (SERPs) for advertisers who would like to buy that space. The "buying" of ad space is not sold like traditional forms of media. Instead, the search engines run an auction everytime a query is key'd into the search query box in the search engine. Advertisers select keywords, and place bids on each keyword for how much they are willing to pay Google or Bing each time the query is typed into the search box. The beauty of PPC advertising is the advertiser only pays if a searcher clicks on their ad. If no one clicks, then it costs the advertiser nothing. Another benefit of pay per click advertising is that traffic is targeted. In many cases, searchers are already mid-way into the sales funnel so when they click on the ad, they are ready to convert. PPC advertising also allows businesses to compete for very competitive keywords if their SEO is not achieving its goals. Advertisers can rank at the top of the SERPs, and achieve almost immediate results.
Pay Per Click Campaign Structure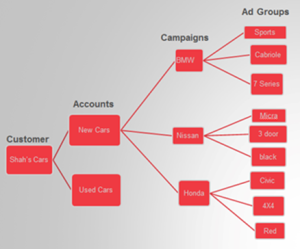 A common mistake advertisers make is they bundle all of their keywords into one group inside the campaign. While this may seem logical, it makes it extremely difficult to segment data and understand successes and failures. A better approach is to divide ads by focus, and then create ad groups for each focus area. This allows the advertiser to control their ads more closely, and it allows the advertiser to send customers to focused landing pages rather than sending all customers to one generic page. Dividing the campaign structure this way will improve quality score, and offer maximum control over ad spend. To learn more about quality score, click here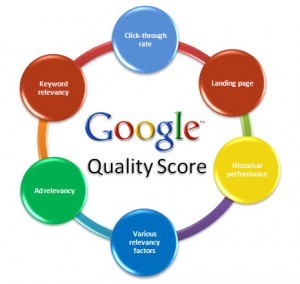 Why Worry About Quality Score?
Quality score is a grading system that Google uses to determine how relevant an ad is to the searcher query. Your ad rank is determined by taking your maximum CPC bid and multiplying it by your quality score. This is why it is important to focus on improving the quality score. Below are some factors that play a part in improving quality score.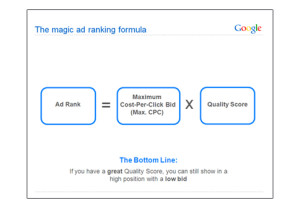 PPC Ad Copy Strategies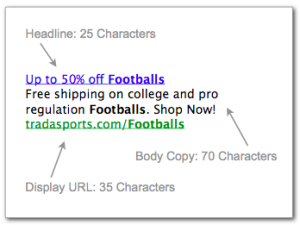 Developing persuasive ad copy and attractive headlines are what is going to separate you from the rest of the advertisers. It's important to note that the targeted keywords should be present in your headline and ad copy. In Google, there are limits on the amount of characters allowed for each line in the ad. Keeping your ads short and sweet are the key to earning those valuable clicks. Focus on action words, and do not use unconventional capitalization or excessive punctuation marks (!!!).
PPC Ad Targeting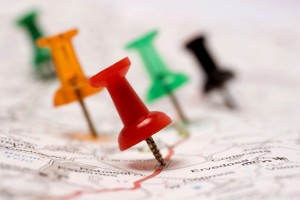 If you've done your research, you know who you are targeting with these ads. Take this information and update the settings in your ad groups. You are able to adjust for devices, location, language, day parting, and match type. With match type, you can specify whether you want your ads to show anytime a keyword is typed, or only if the exact phrase is typed. Other match types include broad match modifier and phrase match. The three most common types are listed below:
PPC Bidding
The final tip has to do with bidding. Make sure you set your bid type to manual maximum CPC. This will give you complete control over your keyword bidding, and prevent Google from blasting through your ad budget unnecessarily.
Rather than tell you about it, watch this video:
Summary
In this short post, we focused on tips to improve pay per click advertising success. If you want to increase your ROI using PPC advertising, these are the items you should focus on:
Campaign Structure
Quality Score
Ad Copy
Targeting
Match Types
Bid Management