Chris Gregory, MBA
Christopher [Chris Gregory] recently completed his Master of Business Administration (MBA) with a concentration in Marketing and Brand Management. For the last seven years, Chris has managed to work full-time while completing his education. In 2012, Chris graduated "Magna Cum Laude" from Davenport University earning a Bachelor of Business Administration (BBA) with a concentration in Advertising and Promotions. Chris also has a beautiful wife and two kids.
Magna Exteriors
Chris has worked at Magna International for the last sixteen years holding various roles that include product engineering, program management, project management, leadership, and business development.
Product Manager|Project Manager
Working closely with Ford, GM, and Magna Engineering teams, Chris develops and improves automotive seating and bumper components for new model vehicles. Chris is also responsible for managing capital projects, automation initiatives, product innovation and new business development.
Recent achievements include the launch of the 2015 Ford Edge/Lincoln MKX seat, Ford Mustang, Equinox & Traverse MCM's. as well as the development and installation of a million dollar automated manufacturing cell. Other interesting information is classified, but we can assure, it's cutting edge!
Team Leader
Prior to assuming the role of Product Manager/Project Manager, Chris worked in a leadership capacity where he coached and mentored his team through seven years of successful cost reductions and productivity enhancements.
As a leader, Chris pioneered a team mission statement that guided his team towards meeting strategic objectives including a million dollars in [soft] cost savings for three consecutive years, as well as a work environment that spawned positivity and productivity.
Having the opportunity to immerse himself in a broad spectrum of marketing, management and engineering disciplines has given Chris an opportunity to produce exceptional results while performing under pressure.
Strategic Marketing Management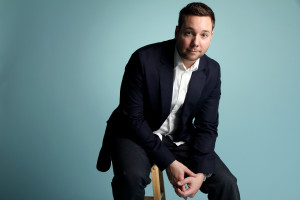 Chris Gregory's academic training is deeply rooted in the disciplines of strategic marketing planning, advertising, branding, search engine marketing [SEO & PPC], and marketing research and analytics. From strategic analysis to marketing planning, Chris has the skill set to drive profitability and success from any level.
Whether it's statistical analyses, financial analyses, economical analyses, research studies, or marketing strategy development, Chris focuses on identifying the root of the problem, then formulates a strategic plan that addresses the steps necessary to execute effectively and efficiently.
Digital Marketing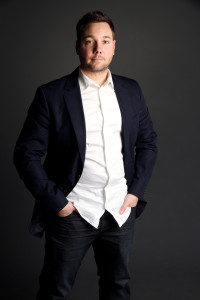 With a full-time career, family, and rigorous academic schedule, one would think Chris has no time for himself. But the truth is, in 2012 Chris found a passion for digital marketing and never looked back. After completing his undergrad, Chris spent the next year diving deep into the search engine marketing realm. Chris taught himself how to rank websites organically, as well as how manage large budget search and display advertising campaigns.
Since 2012, Chris has helped numerous companies pro-bono, and the results support his work.
Moving Forward is a moving company located in Kitchener Ontario. Chris helped Moving Forward build their brand from the ground up. In a short period of time, Chris took a relatively unknown moving company to the top three of Google's organic search results for highly competitive terms. Moving Forward also earned a 980% ROI on their PPC campaigns with Chris at the wheel. Moving Forward has grown into a multi-vehicle moving company, and has since ceased their paid advertising expense in favor of an all organic holistic SEO approach. The results have been impressive to say the least.
Search Realty required advice on search engine optimization and site positioning. Chris provided SEO advice which helped Search Realty recover from a penalty, and from there he dove into the site's analytics. The result was a 40% reduction in advertising spend on pay-per-click advertising, and a new direction for the display advertising campaigns that included integrating a remarketing campaign that consistently produces results. Search Realty is now ranking for highly competitive key phrases in an extremely competitive niche, and is earning a significant ROI off all search, display/remarketing campaigns.
Chris also helped Key2Fitness and K1 Massage Therapy launch their web presence this year.
In 2012, Chris launched an initiative to start his own search engine marketing agency entitled SEM Squared. Although the venture has sat on the back-burner for the past few years, it is poised to be resurrected in 2016.
Connect with Chris Gregory
Chris is always interested to connect with old colleagues, friends and like-minded individuals, so feel free to connect via email or through LinkedIn or Twitter