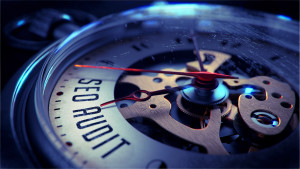 Search Engine Optimization is a phenomena that many business owners and managers know very little about. But ranking in the search engines is a necessity for any business that wants to be successful online. This post presents the five minute SEO audit which is a quick and effective method for quickly identifying and resolving problems that can have a major impact on search engine rankings.
The 5 Minute SEO Audit
There are many aspects to SEO, and according to Moz there are over seventy different ranking factors that are thought to be part of the search engine algorithm.
The five minute SEO audit is a quick and easy method of analyzing SEO performance, and translating the findings of the audit into actionable results.
The items that make up the 5 minute SEO audit include:
Step 1: Link Analysis
With a link analysis, you will use a tool to examine the links pointing to a site/page. Some tools that can help with this include: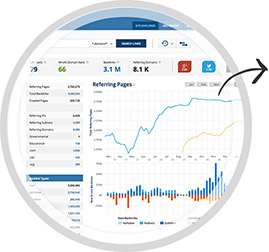 Ahrefs is a favorite of mine, but whatever one you use, just plug the URL your auditing in and run the analysis. Items that are useful include anchor text distribution, number of external links, do follow vs. no follow, 301 redirects, geographic location, and c-subnets.
It's a good idea to dive deeper into the links pointing to a site to review the relevance and authority of the pages. Note the locations of the links, and the content on the sites.
A favorite tip of mine is to plug the non-canonical versions of the URL into the link analysis tool and see if the canonical version has the most links pointing to it. You'd be surprised how often the wrong version is being used!
Step 2: Canonicalization
As my tip mentioned above, in some cases, the website will actually have duplicate homepages. With a canonical homepage, no matter what is typed in as the URL, the site will redirect to the canonical url. An example of non-canoncial URL's is below: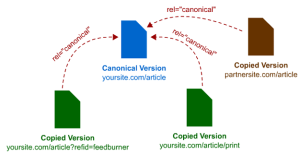 www.example.com
http://example.com
Keep in mind this is not an exhaustive list, but it will get you started. If you type either into the internet and the page stays at the URL typed, you have a canonical issue. Fix this because Google thinks there are two different websites when the URL is not canonicalized. This means your site will compete against itself and Google will become confused on which one to rank.
Step 3: Robots.txt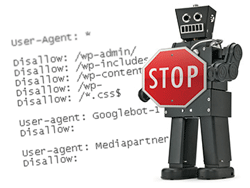 This file which can be found by adding /robots.txt to the end of the URL will tell you which pages are being blocked. Again, this file is extremely powerful, and complete sites have been blocked from being indexed because the file was set up incorrectly. Make sure your site is not being blocked via the robots.txt
Step 4: Meta Robots
Meta Robots are a page level directive that work essentially the same as the robots.txt file. The only difference between the two is the robots.txt is macro while the Meta Robots is more micro. The Meta Robots is the preferred method for blocking pages because you can still pass link juice while blocking a page with the Meta Robots directive. There are four settings for this directive, they include:
Index, Follow
Index, No Follow
No Index, Follow
No Index, No Follow
View the page source code by right clicking on the page and selecting "view page source". Use the ctrl-F "find" function and type in Meta. Look for:
If it says "No Index, No Follow", your page is not being indexed and it must be changed.
Step 5: Advanced Operators
The search engines are designed to permit users to query with custom parameters. There are many search operators, some popular ones include:
site
-keyword
intitle
inurl
info
+
The one we are looking at here is the site command. By typing site:example.com, you will see all the pages indexed on the site. This will not be an exact number, and you will have to go page by page to the end to review results, but it can be worth the trouble. This will identify any pages that are not being indexed, as well as any duplicate page/content issues. This is simple yet effective and will yield a goldmine of quick actionable advice.
Step 6: Cache version of homepage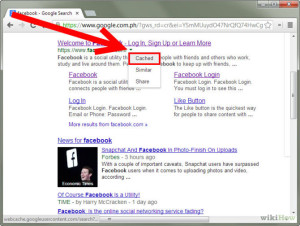 The text-only cached version of the homepage (page in question) is the raw page as Google sees it. Go to the Google search bar and type in your URL. If the first result is not your page, your site is likely being penalized by Google and you have serious issues. If it is, click the link to see the cache version. Now you will be viewing the page minus any JavaScript, CSS and Flash elements. This will show you the page that Google sees. Look for hidden links that were not visible in the normal page. Also look for unclear navigation links which can prevent the search engines from crawling all the pages on the site.
Another SEO Audit
Here is a video of a live SEO audit. It's slightly different than what is discussed here, but hey, the more knowledge on finding SEO problems the better:
Summary
There you have it, the five minute SEO audit. Use these six steps and you will improve your sites ranking almost every time. If you completed the audit and found that your site abides by all these, then you need to stick around for my next post which will dive deeper into some technical SEO strategies.